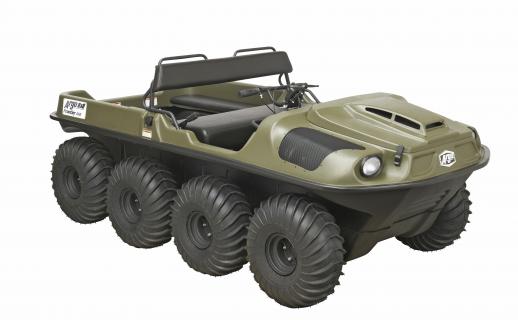 How do you think a combination of  a tank, an ATV and a boat would look like? Now we have an answer for you…
Argo's 8×8 UTV it is! This all-terrain vehicle can be fully customized to your liking. It can be fitted with rubber tracks, a fully enclosed canvas shell, rear bench seats, along with specialized wheels.
It can transport up to 6 passengers comfortably on land or 4-people in water.
Need to tow something? The UTV has a 1,800-pound towing capacity.
Via TechEBlog