The Glowforge is not your standard 3D printer. Instead of printing with additives, it cuts the design on materials you supplied it with.
You can get designs for Glowforge either from the producer's web / smartphone app. Making a leather wallet is now easy-peasy. The printer also works with wood, fabric, felt, acrylic, paper and more.
The printer carves and etches using extremely precise laser light, with an accuracy of up to the width of a human hair.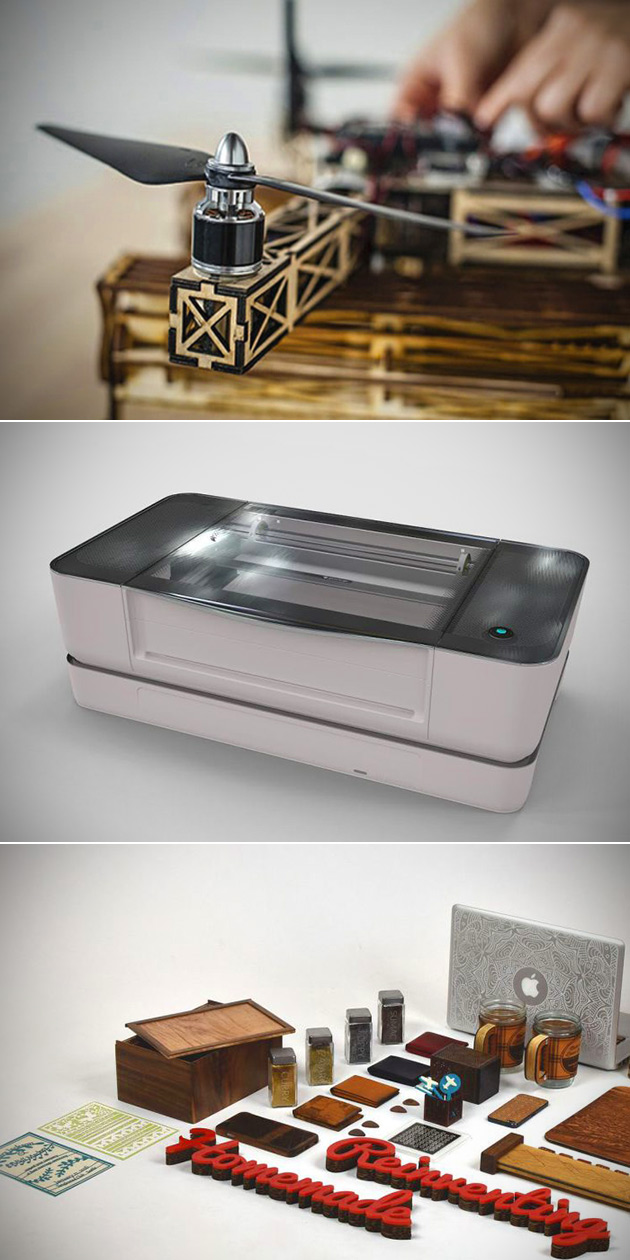 According to Digital Trends:
Outside of the innovative hardware native to Glowforge's printer, the compatible software allows even the most amateur of artists to create stunning projects. Whether it be uploaded image files, hand drawn sketches, or one of Glowforge's many available templates and designs, it's capable of handling almost anything thrown at it. Moreover, users have the ability to customize or create new images and templates via Glowforge's Web application, or by using their smartphone. If using a computer program isn't ideal, the printer has the ability to analyze drawn images, then cuts or etches the materials accordingly.
Is this precisely what you were waiting for? You can pre-order one now here.
Via TechEBlog