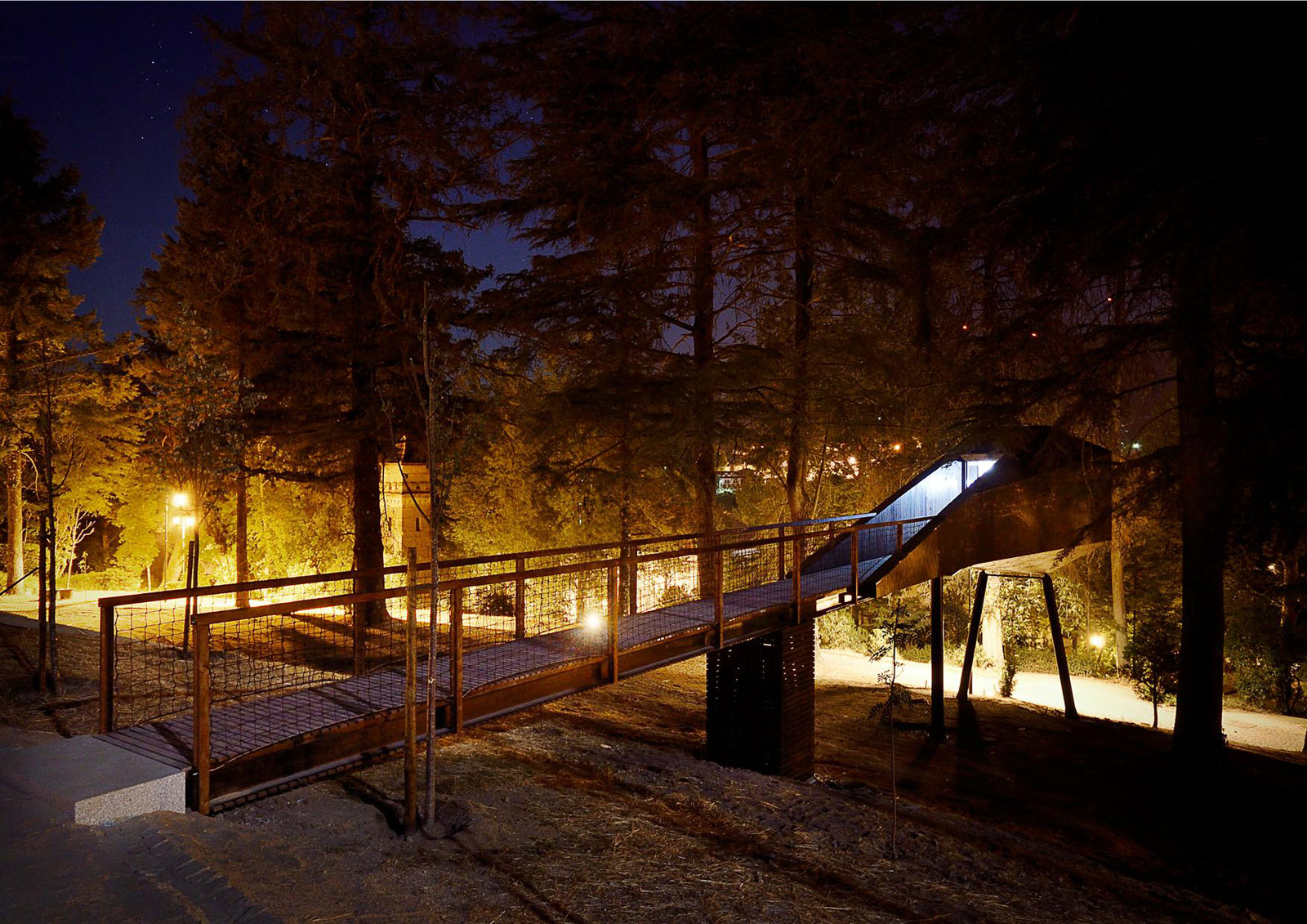 Few things are as cool as a tree house. Especially a tree house with unusual design as the ones at the Pedras Salgadas Park, Portugal.
The Snake Tree Houses designed by by Luís Rebelo de Andrade & Tiago Rebelo de Andrade are placed high on stilts. Each of them features a single bathroom, a kitchen, a double bed and a sofa.
Thanks to the slate and wood coverings the buildings perfectly blend with nature. To minimize environmental impact even further, the houses have reinforced insulation, low-energy lighting, along with solar panels.
"To minimize impact, the modular treehouses were prefabricated and then assembled on site. In accordance with the overall sustainability plan, the accommodations have minimal impact on the surrounding eco system. Natural materials and lots of daylight further the experience and help immerse the guests in the forest. Each treehouse has a bedroom with a writing desk, a bathroom, and a kitchenette," according to Inhabitat.
Via TechEBlog