This one is for all those paranoid hearts that just want to make sure their partners are loyal to them. From GPS trackers to hidden tiny spy cameras, you would be surprised what you can get from Amazon for a few bucks.
Gadgets that used to be available to only real spies to track Snowden or Assange are now available to your significant other. You better keep your junk tucked away in the trunk.
Track cheating spouse by GPS
Today GPS tracking devices are so tiny that you could place them on a keychain or in someone's pocket.
TrackR is a neat little device that fits anywhere.

As you can imagine you can place this item in their wallet, in their car, in their pockets, in a gift you bought them, anywhere.
BUY NOW ON AMAZON
Mobile apps for tracking your spouse
The following apps leverage use geo data information to provide you with reports and inform you where the owner of the cell phone is located.

mSpy is one of the world's most advanced and multi-featured cell phone trackers available on the market today. Compatible with all major mobile platforms, this cell phone spy can shed light on what your kids, employees, or spouse are up to. With mSpy spyware for cell phones, you no longer need to look over their shoulders to find out if they are hiding something from you.
Let's not forget that there are also "Family Plans" available by most phone carriers such as Verizon that allow you to pay a monthly fee and obtain information on where your kids are or even your wife.
BUY NOW ON AMAZON
Locate their cellphone using Google
If you have the password to their Gmail account you can simply type in "locate my phone" in Google and it will show you the location of that phone. But that's only for Android phones. For iPhones you can use the service called "Find My iPhone" which works in a similar way.
Catch cheating spouse with hidden camera in a smoke detector
Now you are getting into the next level of spying, hidden cameras. One creative way to hide a camera is to place it in an object that must be in every room, unsuspecting. Smoke detectors are great for that.

Spy equipment to catch a cheating spouse = Snake Cam
Cameras are getting smaller and smaller. With this camera not only can you examine like a plumber or a doctor doing an endoscopy but you can also peep on your devilish spouse. The good think about spy cameras is that you catch them and they can't argue.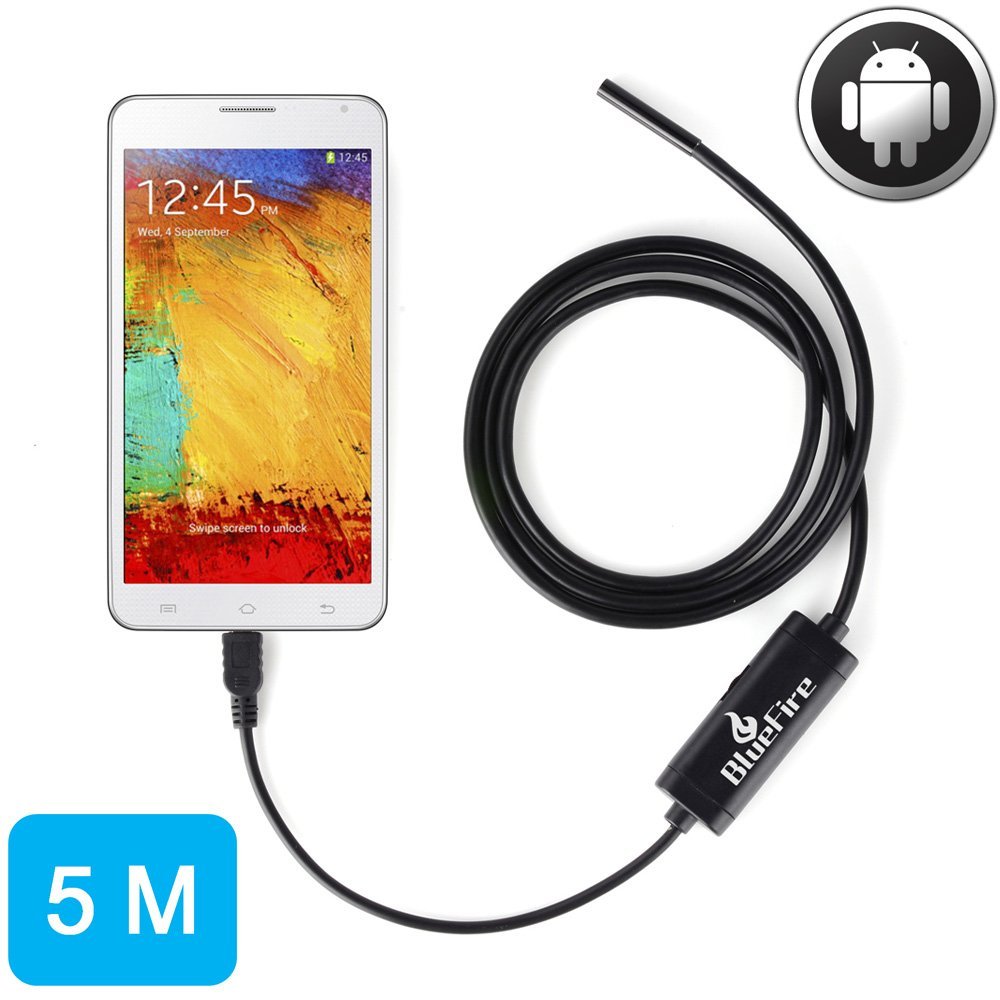 BUY NOW ON AMAZON
Spy on your spouse's computer with software
If you are suspicious of your spouse being on the computer too long and want to know what their motives are, you can use a computer software to record their activity in the background and reveal it all to you, just like Alibaba's cove.


Make sure you do your research before buying spy software as some are easier to use than others.
Record cheating spouse keyboard entries – Keylogger
You have your spouse on chat and they are always typing up some mysterious messages? Now's the time to know what they are typing with the Keylogger.
Keyloggerrecords everything typed on a USB keyboard. Absolutely no software is required and KeyLlama is completely invisible to any software. The KeyLlama USB is the stealthiest hardware keylogger in existence – it is impossible to detect!


BUY NOW ON AMAZON